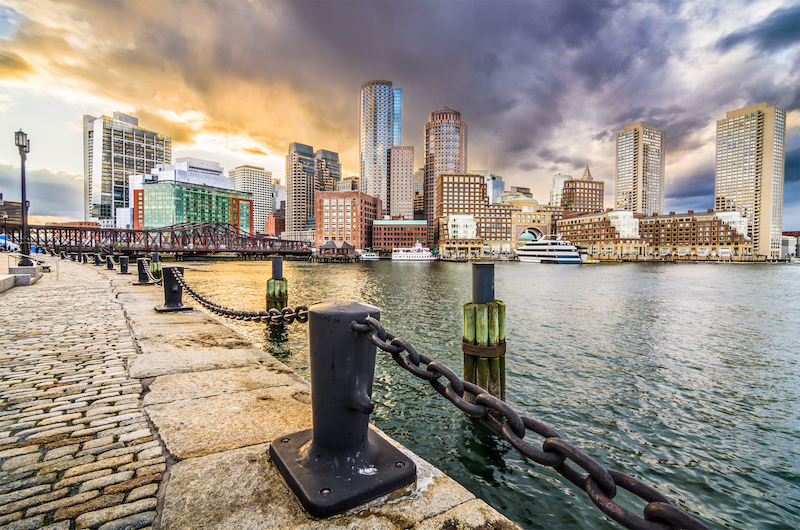 Jamaica Plain's apartment rental market has experienced some challenges as a result of the pandemic. Typically a favorite neighborhood for off-campus housing, vacancies soared in 2020 thanks to remote learning being adopted by most of Boston's universities. As a result, prices for apartments took a hit, and landlords were forced to slash rents in an effort to spur demand to fill vacancies.
Apartment prices dropped by -12.62% for studio apartments in Jamaica Plain. This is considerably higher when compared to the city of Boston, which had a YOY change of just -1.66% for studio apartments. The average rent for all Jamaica Plain apartments is $2,312. This is slightly lower than the average rent price in the city of Boston, which is $2,567. The rates vary according to the location and size of the apartment.
The average rent price for a one-bedroom apartment is $1,758 in Jamaica Plain, with a YOY change of -6.69%. The YOY change in the price of a two-bedroom apartment has dropped by -6.29%. The highest rate of decline in the price of 2 bedroom apartments was recorded in Downtown where the price fell by -30.60%. The average price of a two-bedroom apartment in Jamaica Plain is $2,230. Despite the decrease, this is still higher than the average two-bedroom apartment in nearby neighborhoods Hyde Park, Allston, Mattapan, Dorchester, West Roxbury, and Brighton.
The average rent price of three-bedroom and four-bedroom apartments in Jamaica Plain is $2,797 and $3,123 after a year-over-year drop of -2.61% and -2.35% respectively. On the other hand, a five bedroom apartment in Jamaica Plain is available for rent at an average price of $3,894 after a small decline year-over-year (-1.63%). This decline is much lower than that of the South End, which has seen a YOY change in the prices of five-bedroom apartments by -30.82%.
The average change year-over-year in the prices of apartments in the Jamaica Plain area is -2.54%. This is on par with that of the city as a whole, where prices for Boston apartments have declined by -2.17%. Owing to the sudden hit experienced by the rental property demand in and around Boston, the average rent price of Jamaica Plain apartments has reduced considerably and stands at $2312. This is fairly less than the average price of rental property in the city of Boston which is equal to $2,572.
The YOY change in real time Jamaica Plain Availability Rate has increased by +123.65%, but it's significantly lower than that of Hyde Park which has seen a YOY change of +473.15%. At present, the real time availability rate of Jamaica Plain apartments is 3.31%, while the Vacancy Rate is 2.97%.